Leads to Read
When you are looking for a good book, who are you going to ask? A friend? A co-worker? Why not try the library? We know books and we're here to help. We subscribe to two reader's advisory databases and have searched the Internet for interesting book related sites for you to visit.
Databases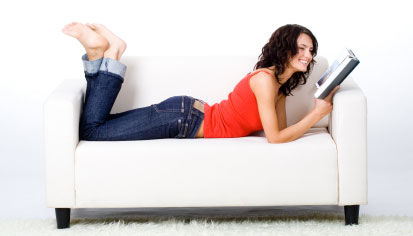 A subscription reader's advisory database giving full-text reviews for adult, young adult, children's, and easy reader fiction titles. It also includes feature articles, book discussion guides, and book talks. Updated monthly. This database is part of the Kentucky Virtual Library.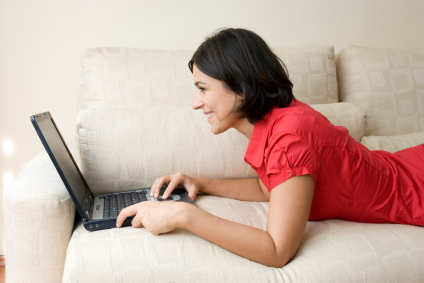 Book Club
Read the latest books in your email with our Online Book Clubs.
Every day, Monday through Friday you'll receive a 5-minute read from a chapter of a book in your email. By the end of the week, you'll have read 2-3 chapters.
First Chapters
First Chapters at the New York Times
The New York Times on the Web has a selection of first chapters from books that have been reviewed in The New York Times Book Review or that have appeared on The New York Times bestseller lists.
First chapters from many popular fiction and non-fiction titles.
Book Reviews
Reviews, critical commentary, bestsellers, and more.
Reviews and local bestsellers.
Reviews and recommendations to help you find your next great book
Fiction and non-fiction reviewed. Little known authors as well as popular authors are featured.
The owner of the Agony Column states that "… is a web site collecting reviews and commentary on books and publishing. The intention is to enable readers to find new, enjoyable and well-written books from authors and publishers that they might not otherwise have heard about". The site includes commentary and audio interviews with authors.
Literary Awards
The prize recognizes the works of authors from many different cultures and languages. It has been awarded to unknown authors as well as those who are highly acclaimed.
Pulitzer Prizes for Fiction and Non-Fiction
An American award generally regarded as the highest honor in print journalism and literary achievement.
The National Book Foundation recognizes annually books of exceptional merit written by Americans.
Confers an annual national prize for the best work of fiction by an American author.
This award is given to the very best in contemporary fiction. Given to authors from the Commonwealth of Great Britain or the Republic of Ireland.
Genre Awards
Given by the Horror Writer's Association for superior achievement in the previous year.
Recognizing excellence in Christian fiction by contemporary authors.
Given by the Crime Writers Association (Great Britain) for the best crime novel of the year.
Given by the Mystery Writer's of America to honor the best mystery fiction and non-fiction produced the previous year.
Given by the World Science Fiction Society for the best science fiction or fantasy title of the previous year.
Presented by the Science Fiction Writers of America to acknowledge excellence in science fiction writing.
Romance Writers of America RITA is the highest award of excellence in the romance genre.
Given annually for distinguished writing about the American West.
General
Thousands of books are reviewed in the fields of general fiction, mystery, romance, speculative, inspirational, westerns, and readable non-fiction. The annotations are from Ingram's Advance Magazine. Only books receiving good reviews from Booklist, Library Journal, Publisher's Weekly, and Kirkus Reviews are profiled. The Hotlist function gives the searcher lists of forthcoming titles with the publication date and ISBN.
More than just first chapters, get reviews and literary commentary British style for fiction and non-fiction titles.
Mystery and Detective Fiction
Searching is by either author or character. All books by the authors are listed, including the forthcoming titles. This is very helpful if you like to read series in order. Click on the author index to the right and you can print "If you like…" lists, search by profession, location, time period, and other helpful categories. The Webmaster has included a list of resources she has used in compiling the information on this website.
This website is tailor-made for fans of fictional "private eyes" in books, films, television and comics.
Inspirational Fiction
A very good website for readers of inspirational fiction, including both fiction and non-fiction. It features reviews, book excerpts, author lists, links to awards, and books for teens. Especially useful are the study guides for book discussion groups.
Romance
The stated mission of this website "is to provide a back-fence atmosphere, a sense of community for lovers of romance novels, to provide honest, thoughtful and entertaining material". Newsletters, reviews, and message boards are available for those who want to discuss romances with other fans of the genre.
Reviews, articles, author connections, new releases, and featured authors.
This site is very similar in look to its sister site, The Mystery Reader. Reviews are broken down by type of romance. Past reviews are archived.
Your Go-To for Romance Book Reviews
Historical Fiction/Alternate History
The Historical Novel Society has been tracking forthcoming historical novels for many years. These lists of historical fiction titles are based on publishers' catalogs, publisher home pages, Publishers Weekly forecasts, Amazon, and information supplied by authors. Titles and dates are subject to change.
Science Fiction
Internet Speculative Fiction Database
ISFDB includes works of science fiction, fantasy, and horror. It "It links together various types of bibliographic data: author bibliographies, publication bibliographies, award listings, magazine content listings, anthology and collection content listings, and forthcoming books."
This site has a mixture of book reviews, opinion pieces, author interviews, fiction excerpts, author and publisher reading lists and a variety of other features. There are links to author and fan tribute sites, SF conventions, SF TV and movies, magazines and e-zines.
This website has reviews, interviews, and recommended reading lists from Locus Magazine. Its focus is on news of the Science Fiction publishing field and coverage of new science fiction books and magazines.
Horror
Includes links to the Horror Writer's Association and Dark Links listing of horror writers, as well as reviews and interviews.
Western
An online magazine for reader's of Westerns. Has book reviews, lists, and more.