Welcome to the Kid's page
Homework Help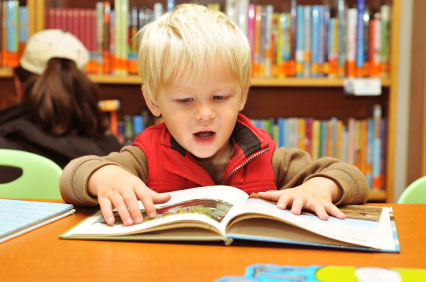 Databases
* Please call the library for current username and password
Meet Your Children's Library Staff
Nan Campbell Hildesheim, Head of Youth Services
Nan is Head of Youth Services at the Hardin County Public Library. She organizes the Baby and Me and Toddler Time programming. She loves sharing stories and crafts with the library's youngest patrons. Above all, she hopes to make the library as special a place to them as it was to her as a child.
Andrea Fursman, Children's Librarian
Andrea Fursman is the children's librarian at the North Branch Library. She organizes Preschool Story Time, Homeschool Mornings, Baby & Me, the Middle School Book Club and Lego Night. She loves working with families, and helping the community get to know the resources their local library has to offer.
Summer Reading Program 2018
Main Branch
North Branch
Fun and Games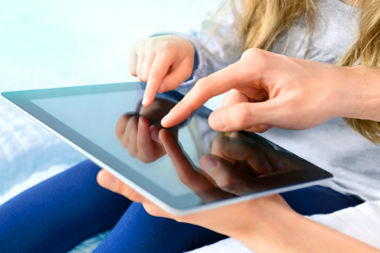 Learn more about your favorite author
Games Web Sites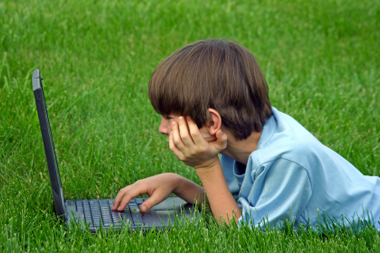 Dear Reader
Read the latest books in your email with our Online Book Clubs.
Every day, Monday through Friday you'll receive a 5-minute read from a chapter of a book in your email. By the end of the week, you'll have read 2-3 chapters.
Parents
Here at HCPL, we are pleased to offer a variety of services to your children. These services include:
Fun reading based programs for a variety of ages.
Story hour for ages 0-5. To see the schedule click on the Story Hour Tab.
Quality reader's advisory and reference service. We are here to help with your homework needs!
Yearly summer reading program. To see the schedule click on the Summer Reading Tab.
Computer games for children.
A wide variety of children's fiction, non-fiction and audio materials available.
And of course, the famous "little" door!
Your Kids Can Get Their Own Library Card!
Children can get their own library cards. This is a wonderful opportunity to teach your child responsibility at a young age. There is no age limitation on library cards. However, parents must bring your child with them in person to the library with a photo id for mom or dad. Only parents or guardians can get their kids library cards. This card is free to Hardin County residents. Out of county residents must pay a $25.00 annual membership fee. So sign your kids up for their own library cards today!
We want your child to feel welcome and safe at HCPL. Please read our Safe Child Policy so that your visit is as pleasant as possible! Please note that all children under six must be accompanied by an adult or caregiver who is at least 16 years or older.
Teachers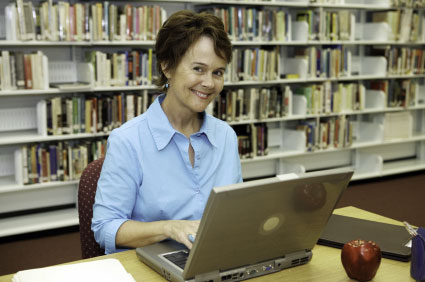 The HCPL is pleased to offer services especially for teachers! Please call our youth services librarian at 769-6337 for more information if you are interested in any of these services.
Tours for any age student. We even include a story for younger visitors or book talks for older students. Tour groups can also get library cards. We provide the applications, you get them signed by parents and we will have the cards ready for you when your group arrives (requires one week processing time).
Book talks for grades K-12, either here at the Library or at your school.
We will be glad to put together a selection of non-fiction titles for your use. Please give us at least two weeks notice for these requests. Books can be checked out for up to a month, provided that they are not new titles. Selection will be at the librarian's discretion. Not all materials on a certain subject will be included.
Art with Ms. Becky
I am Ms. Becky; one of the Children's Librarian's at the Hardin County public library in Elizabethtown Kentucky! In addition to my many librarian duties, I also teach Art to the Kindergarten thru 5th grade patrons at the same library!
To learn more click here!